冬日暖心菜慈善籌募活動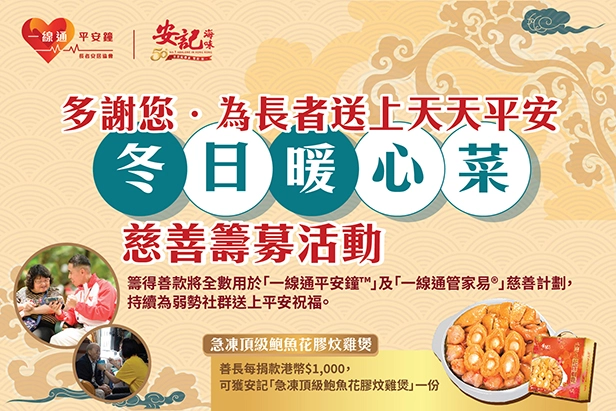 今個冬季,長者安居協會與知名企業安記海味合作,推出「多謝您.為長者送上天天平安」活動,由即日起至12月31日,向捐款長者安居協會捐款滿$1,000,可獲贈安記海味冬日暖心菜「急凍頂級鮑魚花膠炆雞煲」一份 (價值港幣$328)連送貨上門服務,以答謝善長為有需要長者送上支援及平安。數量有限,送完即止,活動受條款及細則約束*。活動籌得善款將撥捐「一線通平安鐘™」及「一線通管家易®」慈善計劃。
Charity Programs
Our Charity Programs sponsors 10,000 vulnerable elderly to use our 24x7 Care-on-Call Service free of charge and even more elderly to use our EasyHome® Services for free. By making a donation to us, you can empower low income elderly to have the support of our Care-on-Call Service and/or EasyHome® Service.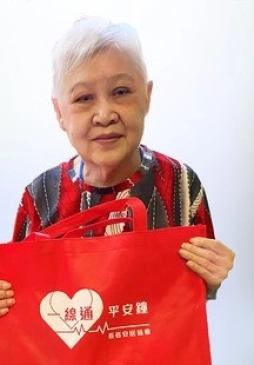 Care-on-Call Service Charity Program
We provide support to impoverished elderly 24 hours a day even in emergencies.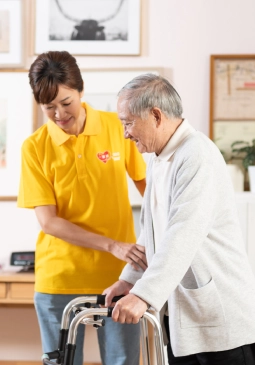 EasyHome® Service Charity Program
We provide personal care service to impoverished elderly with critical needs so that they can have a decent quality of living.
Beneficiaries' Testimonials(Chinese Only)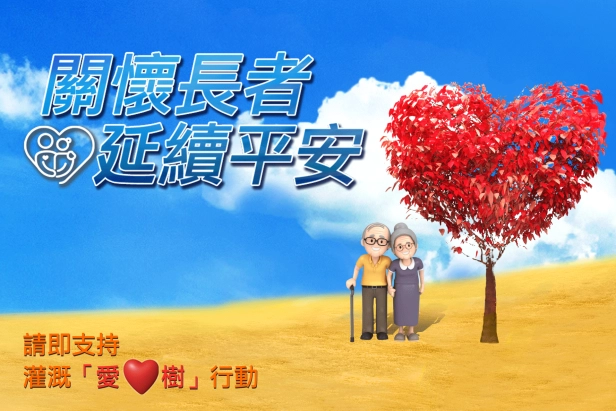 Tree of Love
SCHSA offers Love & Peace Program to corporate and group donors that are interested in doing more than making donation. Through this Program, corporations and groups can allow their staff or members to participate in volunteer service organized by SCHSA, giving the volunteers opportunities to directly help the most vulnerable elderly in our community. There is no better way to fulfil corporate social responsibility than to be part of our Love & Peace Program.