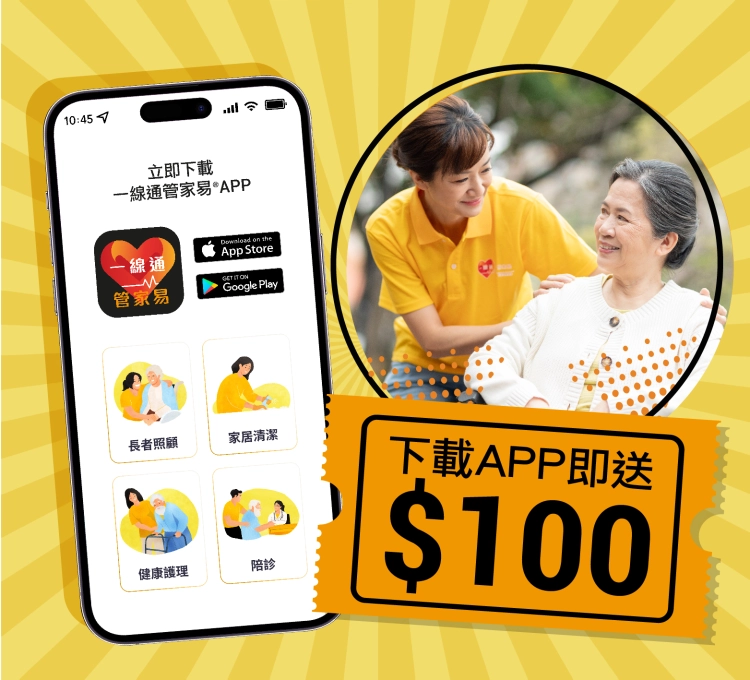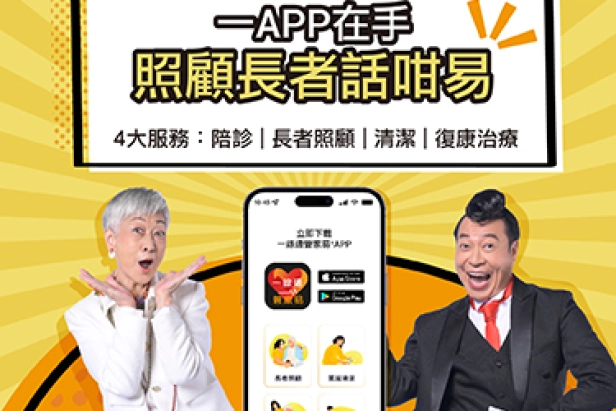 $100 Bonus with APP download
With EasyHome® App, caregiving for the elderly is easy!
With EasyHome® App, you can easily book our service such as medical escort, home care, rehabilitation and house cleaning.
Download our EasyHome® App now and you will receive a $100 bonus (limited time). Act now!
*Promotion is subject to relevant terms and conditions.